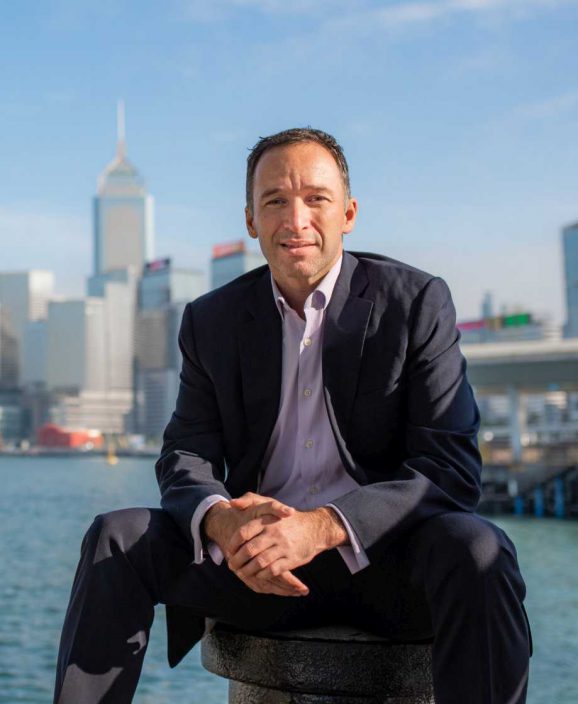 I've spent over 10 years in UK retail banking, client services and business development with HSBC in the UK and Hong Kong and now with Charlton House Wealth Management. This has involved building relationships with businesses and consumers and connecting opportunities in the UK property market space.
Outside of work
My other work involves organising trail running events in Hong Kong and Singapore. Outside of work, I love spending time with my daughter Ava.
Spotlight questions
On an ideal weekend, you can find me:
On a weekend getaway to Japan, Thailand or Taiwan, exploring new running areas and enjoying local food and beverage.
My favourite holiday destination is:
Japan.
My favourite song to play in the car is:
U2 – 'Still Haven't Found What I'm Looking For'.
The first album I bought was:
Michael Jackson – 'Beat It'.
If I could be any fictional character, I would be:
Peter Pan.
If I could turn any activity into an Olympic sport, I would win a medal in:
Ice Cream eating.
When the dessert menu arrives, I'm looking for:
Chocolate or coffee-flavoured anything.
The three qualities that draw me to new people are:
Patience. Understanding. Resourcefulness.
My pet peeve is:
Being cut off, whether verbally or physically (walking or driving).
The best gift I've ever received is:
My partner. My daughter. My sister.
The three small things that make my day better are:
A roll of the dice. A reminder to stay humble. A 5k run or 30 min swim.
The proudest moment of my career so far is:
Unique creation. Wowing people– making them smile. Celebrating success together.
The types of people I most enjoy working with are:
Charismatic, outgoing and open to new ideas. Outside the box thinkers.